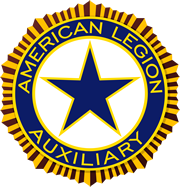 Eligibility Dates

World War I
April 6, 1917 to Nov. 11, 1918
World War II
Dec. 7, 1941 to Dec. 31, 1946
U.S. Merchant Marines
Dec. 7, 1941 to Dec. 31, 1946
Korean War
June 25, 1950 to Jan. 31,1955
Vietnam War
Feb. 28, 1961 to May 7, 1975
Lebanon/Grenada
Aug. 24, 1982 to July 31, 1984
Panama
Dec. 20, 1989 to Jan. 31, 1990
Desert Shield/Storm/War on Terror
Aug. 2, 1990 to date of cessation.
Merchant Marines
Between
Dec. 7 1941 to Dec. 31, 1946. (Only)
About the American Legion Auxiliary

Founded in 1919,
The American Legion Auxiliary
has nearly 1 million members from all walks of life.
The Auxiliary administers hundreds of volunteer programs,
gives tens of thousands of hours to its communities and to veterans,
and raises millions of dollars to support its own programs, as well as other worthwhile charities familiar to Americans.
It is all accomplished with volunteers.
While originally organized to assist The American Legion,
the Auxiliary has achieved its own unique identity while working side-by-side with the veterans who belong to The American Legion.
Like the Legion, the Auxiliarys interests have broadened to encompass the entire community.
The American Legion Auxiliary is the worlds largest womens patriotic service organization.
Through its nearly 10,500 units located in every state and some foreign countries,
the Auxiliary embodies the spirit of America that has prevailed through war and peace.
Along with The American Legion, it solidly stands behind America and her ideals!



Stop in get to know us.
Legions Auxiliary Officers.

President: Karen Pickard.
First Vice: Valerie Perry.
Second Vice: Bev Amos.
Secretary: Cheryl Legg.
Membership: Bonnie Sonneville.
Treasurer: Jean Lewellyn.
Chaplain: Paula Ewing.
Sgt-at-Arms: Mary Lantry.



Want to Join?
Eligibility Requirements
Women are eligible for membership in the Auxiliary if they are themselves a veteran who
served honorably or if they fall into one of the following categories:
wife mother
sister
daughter
granddaughter
great granddaughter
grandmother
great grandmother
of an active duty service member or veteran who served honorably
during any of the eligible wars that are listed in the table at Left.
Step-relatives in the categories above, such as step-mother, step-sister,
step-daughter, are also eligible.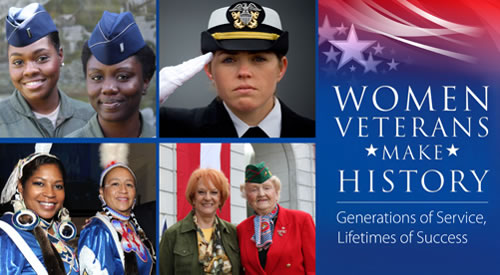 Purposes!
In fulfillment of our Mission, the American Legion Auxiliary adheres to the following purposes:



To support and advocate for veterans, active military and their families!


To support the initiatives and programs of The American Legion!


To foster patriotism and responsible citizenship!


To award scholarships and promote quality education and literacy!


To provide educational and leadership opportunities that uphold the ideals of freedom and democracy and encourage good citizenship and patriotism in government!


To increase our capacity to deliver our Mission by providing meaningful volunteer opportunities within our communities!


To empower our membership to achieve personal fulfillment through Service Not Self!


Values!
Our statement of values is predicated on the founding purposes:



Commitment to the four founding principles: Justice, Freedom, Democracy, Loyalty!


Service to God, our country, its veterans and their families!


Tradition of patriotism and citizenship!


Personal integrity and family values!


Respect for the uniqueness of individual members!


Truthful open communication in dealing with the public and our members!


Adherence to the adopted policies and rules!


AMERICAN LEGION
AUXILIARY!
Preamble To The Constitution
For God and Country, we associate ourselves Together for the following purpose:



To uphold and defend the Constitution of the United States of America!


To maintain law and order!


To foster and perpetuate a one hundred Percent Americanism!


To preserve the memories and incidents of Our associations during the Great Wars!


To inculcate a sense of individual obligation!


To the community, state, and nation!


To combat the autocracy of both the classes And the masses!


To make right the master of might!


To promote peace and goodwill on earth!


To safeguard and transmit to posterity the Principles of justice, freedom, and democracy!


To participate in and contribute to the Accomplishment of the aims and purpose of The American Legion!


To consecrate and sanctify our association By our devotion to mutual helpfulness!