Meyers-Ingraham
American Legion Post #428
Legions Newsletter
Message from our Commander!
To our Legion Family
All 2020 Scheduled Post Events
have been
Cancelled
I hope this message finds you all safe, healthy, and sane. As many of you probably already know, Covid-19 has made a mess of any plans that most of us have made in 2020.
Unfortunately, this includes plans that Post 428 had for this year. We saw the date for our Spring Sportsman's raffle come and go, and we had hoped that with time passing, we would be able to finish 2020 off strong with our Fall Sportsman's Raffle in October and our Turkey Raffle in November.
Based on the ever-changing guidelines set forth by Governor Cuomo our collective Legion, Auxiliary, and SAL officers have made the difficult decision to cancel any remaining events and functions for the 2020 year.
This will include our
Fall Sportsman's Raffle, our Turkey Raffle, any hall rentals, and any Legion Family picnics, ceremonies, or parties.
It is with heavy hearts that we cancel these events. Should anything change moving forward, such as the bar closing and reopening, I will make sure that you are all kept in the loop. In an effort not to get anyone's hopes up, we plan on seeing this through until 2021 when we can hopefully reevaluate the situation.
We are asking that if you purchased a ticket or tickets, that you find the seller you purchased from and get a refund. If you sold tickets, we ask that you reach out to let your buyers know to get a refund, as we will
NOT
be honoring 2020 tickets at the 2021 raffles. I repeat,
We will "NOT"
honor 2020 tickets; only tickets with 2021 dates will be granted entry to our 2021 raffles. This is to ensure that there is no confusion with tickets.
The bar will remain open as long as guidelines are followed and no changes are mandated by the governor. If you have any questions, please contact myself or Jerry Lamb, or officers to your respective association.
Best wishes,
Commander
Renee Maybee,
Meyers-Ingraham
American Legion Post 428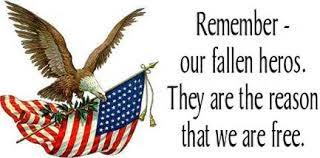 VOLUNTEERS NEEDED!



At Lifetime Care,our Mission is to provide outstanding care during the end of life's journey's.
For this reason we created


Veterans Visiting Veterans Program!



For more information Click HERE

Volunteer Today.
Lets show them they are Not Forgotten!
Please remember all Legions dues are now due.
Please send them in soon.
Legion's is now $40.00
Aux is now $25.00
S.A.L is now $18.00


If you know the name and address of someone in the service overseas, let us know so we can send a care package out. If you have any ideas for the Post, come to the meeting and tell us about it. As always our door is open to your suggestions. See you at the Post.
God Bless,